User Guide: How to Recover Deleted Photos/Pictures on Android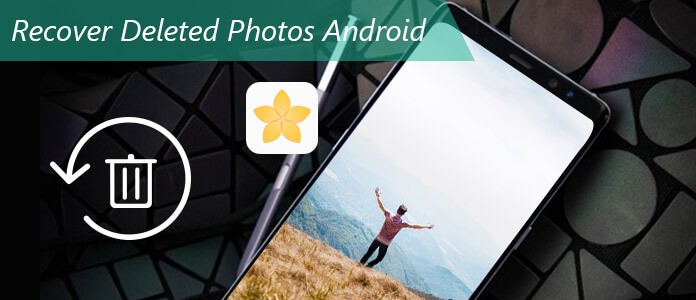 Android phone attracts many of you for snapshot and portability. When attending a wedding, you will use your phone to take moving photos to share with your social circle. When going to dine with friends, you may shoot some photos for the delicious food easily. When holding a family gathering, you may take some warm photos of your families quickly. However, do you feel worried about losing those photos after a failure upgrade of your Android phone or accidental deletion? Are you blank when your children or pets disruptively tab on your phone to delete all the photos? You may feel very anxious about how to restore deleted photos on Android cell phone. No worries, here we will share with you two ways to retrieve deleted photos or pitures from Android mobile.
Solution one: How to recover deleted Android photos from your Google backup
Google Plus offers Android users the way to sync Android photos and pictures to Google Drive. If you have backed up photos or pictures to Google drive with your Google account on Android phone, then you could recover the deleted photos on your PC. But you must make sure you deleted those photos within 60 days, and you keep on turning on "Auto-sync" on your phone. Please see the following steps:
Sign in to your Google account on your Android phone.
Google "Photos" app, .
Click the "Menu" icon Menu Icon in the left top corner, Select "Trash", .
Find and hold the photos you want to recover, and touch the "Restore" icon on the top-right side. Then you will get back the deleted photos from its original place in the "Photos" app on your computer. When you restore your Android phones from Google account, then you will recover your deleted Android photos from Google account.
In this way, you have to be fortunate enough to make backup for photos or pictures to Google account for your Android phone. And the recovery time is limited within 60 days.
Solution two: How to recover deleted photos from Android phone without backup
If you are lucky enough to back up Android for photos or pictures on your PC, then you can get back those deleted photos from Android on your PC, and drag them back to your Android phone via a USB cable. If not, then you can try Android Data Recovery (A recovery too to recover deleted photos, contacts, messages and more from your Andorid phone) to find deleted photos on Android directly. This Android photo app helps to recover deleted photos from Android phone directly. Firstly, you need to download this software on your PC. Install and run it for continuing the next steps.
Download for Windows Download for Mac
Step1. Connect Android phone to computer
Connect Android to PC with a USB cable. Wait seconds, and this program will detect your Android phone automatically.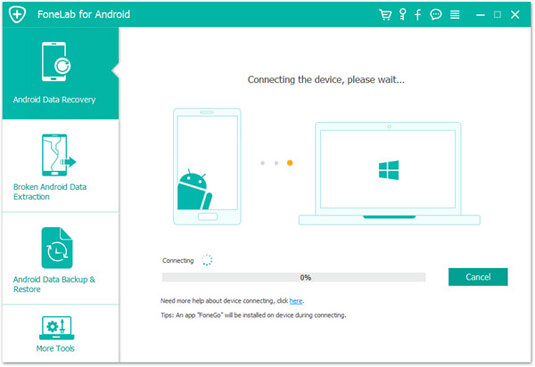 If you connect your Android phone to computer, but this program fails to detect it. Then you need to check your phone to enable USB debug.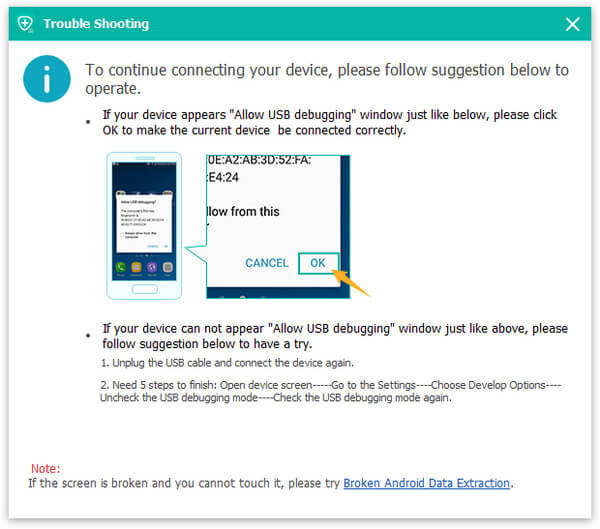 Step 2. Choose photos to scan
After succeeding in connecting your phone, choose the file type that you want to recover. And here we want to recover photos, so tick "Gallery" and "Picture library" to scan. If you need, you could choose other files types to retrieve Android lost photos or recover deleted text messages from Android, etc.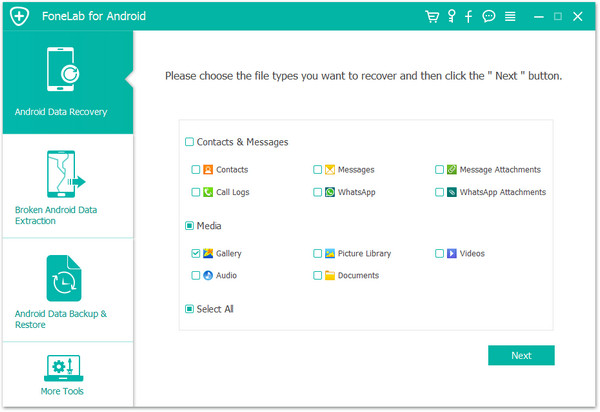 At this point, you need to root your Android phone for allowing this program to scan your phone data. After rooting your phone successfully, for scanning deleted data, this software needs your permission from the phone. You could make the setting for granting permission on your phone. Then click "Retry" to proceed the to next steps.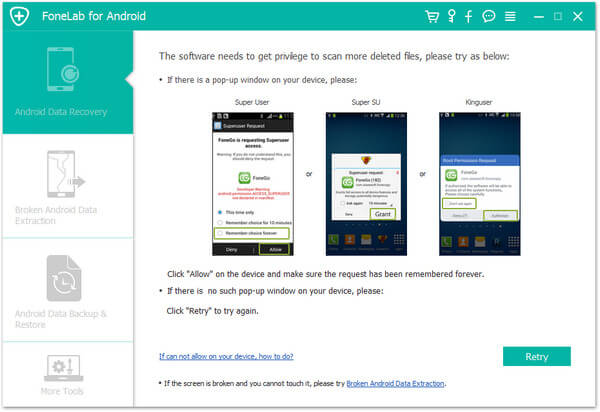 Step 3. Preview recovered Android photos
After scanning all the photos, click "Gallery" or "Picture Library" on the left side, you are able to view all the photos, including the deleted (photo name marked in red color) and existing photos (photo name marked in black color) and pictures on Android.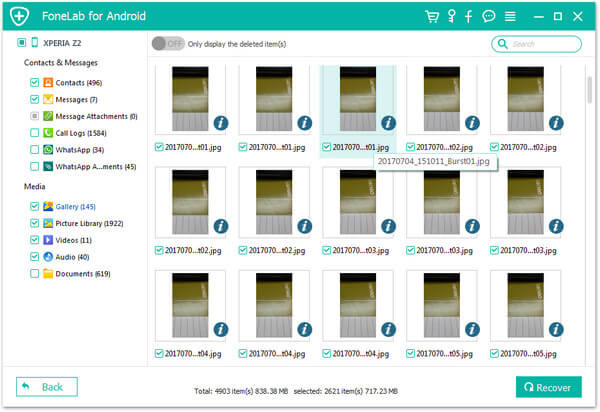 Step 4. Recover deleted photos
Select what deleted photos you want to recover, and click "Recover" to download the recovered deleted photos to your computer. For the downloaded photos, you can keep them on your PC for backup.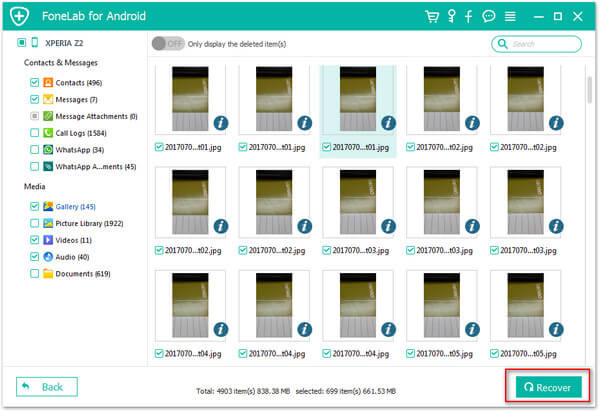 This recovery app for Android photo does a great favor to recover your deleted photos on Android, or retrieve the deleted pictures from Android phone. For the deleted pictures from SD card on phone, go to recover deleted pictures from SD card.
The above two ways of recovering deleted photos on Android are showed here. Find the better one according to your need.
You can learn the steps from the video below: